Top 5 Best E-Commerce Platforms Which Should You Use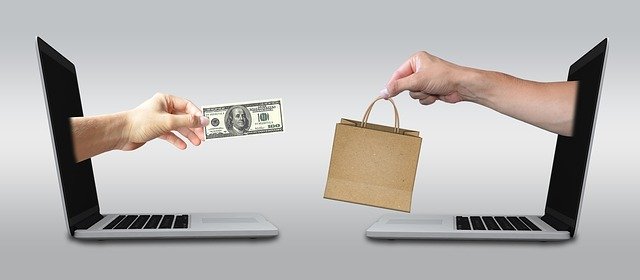 E-Commerce Platforms: The rise in technology has allowed a great chunk of businesses to grow their ROI. E-Commerce is the transaction of buying and selling products online over the internet. Nowadays every digital marketer is using eCommerce platforms specified for the transactions to maximize their business reach. The E-Commerce platform is software that allows launching, hosting and managing the online store without any hassle. It has tools to create the whole store including products, categories, cart, checkout, online payments, search, chat-bots, and a lot more features that boosts the sales of a company. 
By using e-commerce platforms, you too can take your business or companies to new heights. Therefore, in this blog we are going to share the topmost e-commerce platforms in which you can invest to perform at optimum level.
Have a look below to unveil the top 5 e-commerce platforms to utilize in 2020 and beyond.
Big Commerce
Big-Commerce is a dedicated e-commerce platform best to host large and fast-growing businesses. It promises to support your business and not just your store. It has a wide variety of features with customization options. It offers a completely developed store without complex back-end problems which makes it a great choice for most of the companies. It has an unlimited product, bandwidth, and storage, advanced security, variety of built-in integrations with leading e-commerce applications. Single-page checkout, built-in blog, social channel integration, and mobile wallet is the best features of big commerce. It is flexible, scalable and is best for SEO purposes.
Shopify
Shopify is one of the most renowned e-commerce platforms because of how simple it is to launch a new store using Shopify. It's particularly popular with smaller businesses that deal in lower order volume. For example, in 2018 alone, about 10,000 Shopify stores integrated a print on demand shop. Shopify's pricing depends upon the features added. Users can choose from a vast selection of templates, modify it or design completely different as per the need. They can manage their stores anytime anywhere through Shopify mobile apps. Moreover, Shopify provides a full CMS with which users can manage the layout and functionality of their store. It is easy to use with design flexibility and provides help and support to its users.
WooCommerce
WooCommerce is one of the free of cost WordPress plugin that enable users to switch their WordPress sites into a powerful online shopping platform. It is one of the most widely used ecommerce platforms that include its shopping cart with a secure payment processor. Numerous best eCommerce WordPress themes, designs, templates, extensions can be found in the marketplaces for woo-commerce. It's a platform where you can set up your store in your way. However, additional money can be charged if you want to integrate more plugins of woo-commerce to make your online store more functional with extensive features. Woocommerce will be fully responsible for the setup and maintenance of your store. Ecommerce web development services are well-known for its WordPress resources and from outside the platforms. It's a platform where you can set up your store in your way.
Square Space
Squarespace is best for its new-age drag and drops template that helps to build stunning websites. Designed for beginners who have no coding background and also provide hosting with every type of package. It has many features and tools to build an amazing e-commerce store. They offer unlimited product listing, SKUs, including multiple variants, smaller product catalogs to make it creative. Square space also enables users to make the most of payment, subscription, abandoned cart recovery and a lot more innovative tools. The package starts from $18/month that is best for any startup or modern business.
Wix
Wix is one of the simplest and basic e-commerce platforms any business can have. It has a simple setup with 72 free themes that makes it great for new online stores. It is extremely user-friendly and has beautiful designs that stand out. Wix has all the features that are enough for small businesses, but nor preferably for large businesses. Wix has an online hosting service as well starting at $20/month making it super affordable. They also have analytics mobile app through which you can get real-time feedback and also able to understand your audience anytime and from anywhere.
Conclusion
The E-Commerce website is an online shop that performs the transactions between the buyer and seller. It can be the buying or selling of any product, service or anything. E-Commerce platforms make it possible to easily set up the online store for any type of business from small to large enterprises. There are many e-commerce platforms but among them, BigCommerce, Shopify, WooCommerce, Squarespace and Wix are the renowned. These provide every necessary tool to build an amazing online store with lots of remarkable features such as chatbots, product search, payment processes, cart, checkouts, and many other advanced features.