Central Bank of Oman (CBO) is gearing up to launch Direct Debit service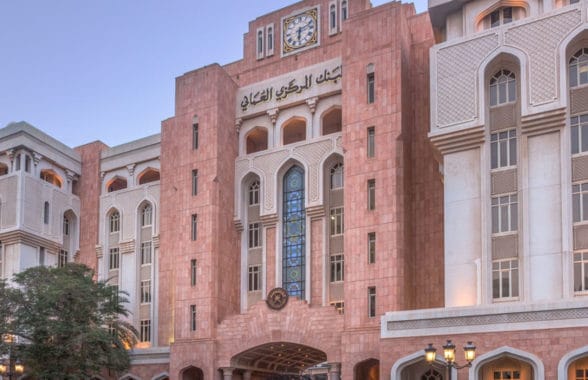 Building on the rollout of e-payment services in the Sultanate of Oman, the Central Bank of Oman (CBO) is gearing up to launch Direct Debit services – a facility that enables customers to authorise service providers, such as utilities, telecom companies, and others, to directly debit their accounts at monthly or other agreed intervals.
The service, likely to be launched before the end of this year, will be the latest in a string of initiatives spearheaded by the country's apex bank to enable transactions to be conducted electronically.
The rollout of these initiatives, which include the digital processing of salary payment, inclusion of micro-businesses in the e-payment system, and the mandating of the private sector to use e-payments, has been made possible by upgrades to the National Payments infrastructure, as well as the National Payment Systems (NPS) Law, a high-level official said.
"Direct debit is a service where the payer will give authority to the beneficiary to draw money from his account, and this is done through a mandate," said Ali Hamid al Jabri (pictured), Manager – Payment Systems, CBO. "Its (rollout) was delayed because the legal framework did not support the direct debit facility. However, we have now included it in the NPS Law, which now gives the Central Bank the power to regulate direct debit."
The apex bank, Al Jabri noted, is currently working on the "e-mandate" for direct debit – an e-authorisation effectively authorising, for example, a utility to deduct the monthly bills for mobile subscription or other utility payments.
"When operational, the customer can issue an e-mandate from the website of service provider with an e-authorisation form. The customer gives their consent to the utility to deduct the billed amount from their account. We are working right now on the e-authorisation, using the Public Key Infrastructure PKI (which is under the remit of the Royal Oman Police) and utilise current services offered by banks such as mobile banking and Internet banking." Significantly, once legalised, direct debit mandates will have legal power similar to cheques.
Also on the anvil for imminent launch by the Central Bank is the International Bank Account Number (IBAN) system – a globally accepted format for numbering overseas bank accounts.
The new system will help enhance the safety and security of banking transactions between customers across national borders. It will complement the SWIFT (Society for Worldwide Interbank Financial Telecommunication) system currently in place in the Sultanate of Oman for identifying banks. While SWIFT is a code that is primarily used to pinpoint a specific bank during an international transaction, the IBAN system is used to identify an individual account involved in an overseas transaction. The official made the announcement during a recent conference on new banking developments held in the city.