How To Start Dropshipping Business – Step By Step Guide For Beginners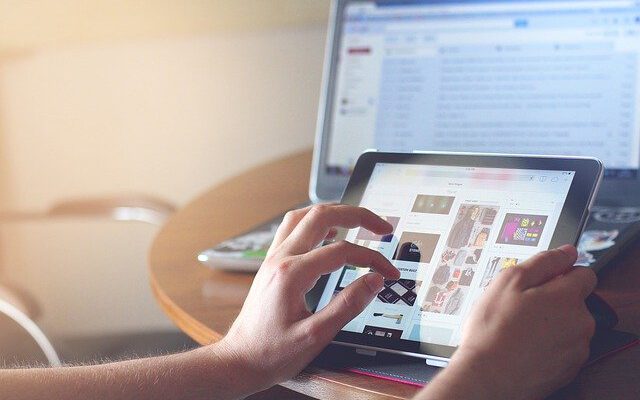 Dropshipping Business : Not only large retail chains, but individuals too can use dropshipping model in their business. Even if you have little savings, you can create a website to sell products on the web. In this article, you will find out how to start dropshipping business in 5 easy steps.
1. Niche and target audience
Before selling, decide on what you're going to sell. Any kind of business starts with the choice of niche, and it's one of the most important steps.
Popular niches attract lots of clients, but one can expect fierce competition here. On the other hand, narrow niches have no or little competition, but the number of potential clients here is very low. So one must strike a happy medium.
It is generally advised to stick to the following criteria when choosing a niche for a dropshipping business:
Prioritize products with relatively low prices, as people tend to avoid ordering costly goods such as electronics, spare car parts, bicycles, etc.
Avoid fragile products that can get damaged during shipment process.
Seek for goods that can evoke emotional response in your potential clients. Something cute, cool, pretty and so on is always a better choice than something functional, but neutral.
But don't neglect utility. A good product can solve a customer's problem.
Prioritize unique products, as everyone wants to be different.
Look for a niche you really like, and clients will feel your passion and duly appreciate your competence in the given field.
Find your potential competitors to see what prices they offer on their sites. Competing with them is possible if you can come up with original products, unusual pricing ideas and promotion strategies.
Use Google Trends to identify the demand for the products in the given niche.
Along with choosing a niche, it's highly important to identify your target audience, i.e. your potential clients. Knowing your customers and their needs is your most powerful tool for promoting your dropshipping business.
Make a profile for your target audience and define their gender, age, finances, place of living, whether they have children or not, etc.
2. Find suppliers
Now you know what you're going to sell, but you can't start dropshipping business yet. Now you need to find suppliers. In dropshipping model, your job is to promote products, while your supplier takes care of bulk buying / manufacturing and shipment.
A good supplier is the foundation of your success. So how do you find one?
You can search for potential suppliers on the web or on popular trading platforms such as AliExpress, Amazon or Etsy. Many shops there are happy to partner with dropshipping stores that will promote their goods and thus increase their sales. Here you can also use digital solutions for dropshipping stores. For example, AliDropship specializes in creating dropshipping stores, plugins and other solutions for this business.
A good supplier offers a wide range of goods within the niche. Unfortunately, most stick to only a few types, but you can work with multiple suppliers.
It's more beneficial to choose suppliers who impose no limits on price markup or sales volumes.
Make sure the supplier has no problems with shipping the goods to countries, regions or cities where your customers live. Free shipment is preferable.
Pay attention to the quality of goods. Watch photos and videos if available; read customer reviews; buy some of the products to check their quality personally. This way you can also check the speed of delivery.
Basically, as an owner of a dropshipping business you will mostly want the same qualities from your supplier as a simple customer wants from a manufacturer/retailer.
3. Creating a dropshipping web store
To start a dropshipping business, you will need a website. And your first step here is to make up a name for it.
Name your website
The name of your web store should reflect your niche. For example, a store selling socks can be named Socks Heaven.
Ideally the name should be identical to your domain name. To check what domain names are available, go to GoDaddy.
Make the name short and easy to read.
Making a website
A lot of sites are made on the basis of WordPress as it's an easy and intuitive content management system. The easiest way is to order a web store from a professional. But if you feel confident in your skills, stick to following tips:
Make the design simple and intuitive.
Use neutral colors.
Make it user-friendly. Make sure your site has clear product categories and intuitive navigation.
Adapt the site for all popular browsers and platforms, especially for mobile devices.
Make sure your site is fast enough and doesn't keep your visitors waiting.
Set up payment gateways. The more payment options you offer, the better.
4. Add products
Now it's time to add products to your dropshipping store. When doing it, make sure they are spread among categories and subcategories in a logical way. Don't make customers roam your websites trying to find a product.
Each product page needs the following elements:
A picture or several pictures of the product. It is usually your wholesaler who gives you such materials.
Product title. Remember that the title also serves as a keyword for search engines.
Product description should cover the basic information about the item, its functional or emotional value.
Additional characteristics such as size, color, manufacturing country, material, etc. This section often contains tables of different kinds.
Price and number of goods in stock.
You can either add goods manually or use various software solutions for automated product import if available.
5. Attracting customers
Now you're ready to start your dropshipping business! When everything is set, one needs to attract clients, and there are many ways to do it.
Use SEO optimization to improve your web store's rank in search engines. Focus on small articles, product titles and descriptions on your site. You can also keep a blog with a lot of useful and entertaining articles.
Promote your store in social media and other channels. Depending on your niche, you can choose Facebook, Instagram, YouTube or several channels at once.
Use Email marketing – one of the most effective tools to attract clients and stimulate sales.
Cooperate with bloggers and influencers working in the same field.
Offer regular sales, coupons, bundles, up-sells, cross-sells and other methods.
Despite certain drawbacks, dropshipping business model has proved to be an effective source of additional income for almost anyone even with meager budget which can evolve in a full-scale business.