How Digital Signages Have Helped Businesses during Covid-19 Pandemic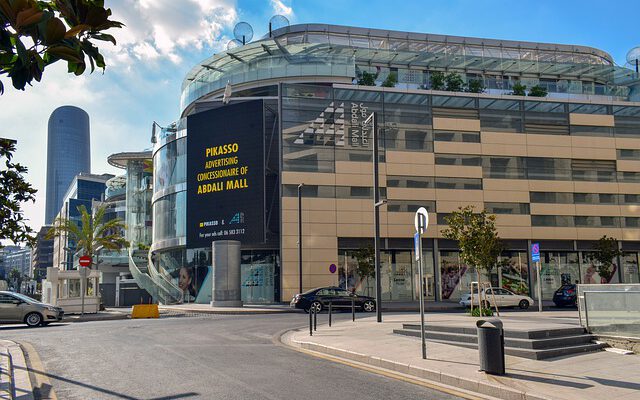 Digital Signages: Technology is an enabler for humankind. As the world is recuperating from the life-altering effects of the pandemic, adjusting to the norms of social distancing, the technology of digital signage has saved the day for us!
Digital signage companies in Dubai have worked closely on reinventing customer experience by using creative and imaginative solutions to meet communication requirements. Currently, as the hospitals, schools, retail and workplaces are making provisions to safeguard the health and safety of the people, having multiple COVID-19 signs have been effective in communicating and propagating the safety guidelines.
So what makes digital signage so effective?
Signage conveys messages creatively. Vibrant displays are quick in drawing attention and making an impact. The innovative approaches are constantly employed, digital signage's are dynamic as well as interactive and are more effective in drawing a response or action from the consumers.

Now more than ever, digital signage is proving to be effective. When it comes to hospitals, they make it easier for visitors and patients to navigate across the premises without hassle. Shop owners can attract more crowds by simply highlighting the availability of essentials like sanitizers, toilet papers, disinfectants, etc. inside the store as well as at the entrance. At the same time, they can also use displays to ensure that shoppers follow the social distancing guidelines in the store.
Why is Digital Signage indispensable during COVID-19?
As the UAE is slowly moving towards the new normal and gearing up to resume the business, as usual, during COVID 19 signage in Dubai is becoming increasingly indispensable. Why? There are three simple reasons for this.
Firstly, signage trigger consumer imagination. The audience is able to relate to the message better since it is graphically represented and makes an impression with high recall value. At workplaces, this signage can be displayed at strategic touchpoints to remind employees of the important guidelines like washing hands, sanitizing surfaces, maintaining the social distance, etc.
Secondly, digital signage solutions have paved the way for the unmanned touch-less kiosk displays which enable the contactless functioning of hospitals and other public places like hotels, restaurants, etc. The need for direct contact with the consumers is minimized thereby reassuring their health and safety.
The third is the fact that digital signage can be used to provide interactive wayfinding solutions. Businesses can use them to enhance social distancing and reduce the time spent by customers within the closed confines of the premises.
If you are considering adding the advantage of digital signage to your business, Festoon Signs can provide tailor-made solutions. We are a preferred digital signage company in Dubai and have catered to an array of esteemed clients.