Creative Marketing Ideas to Take Your Business into the Modern Age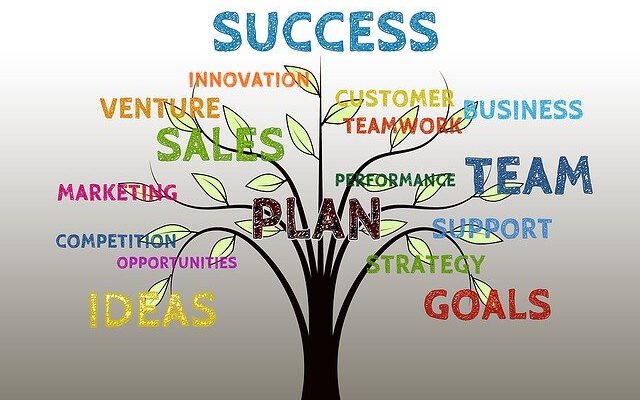 Creative Marketing Ideas: E-commerce is growing rapidly. Last year, the total online market overtook the standard retail market in terms of dollar amounts. With the outbreak of COVID-19 Pandemic this year, e-commerce sales have almost certainly gone up.
With so much being bought and sold online, businesses will need to adapt and tailor their marketing for the digital world, as well as finding new approaches to the brick-and-mortar side of things.
The good news is that this doesn't have to be difficult, even if you're not that computer savvy. Companies can get ahead by adopting a few Creative marketing ideas. We'll talk more about a few such ideas in the paragraphs below.
1. Use Social Media
Social media is a great tool for advertising, though ad campaigns online aren't the same as they used to be. Instead of just posting ads for products and services, businesses need to be more engaged with their audiences on social media.
This engagement can take many forms, from simply talking and joking with clients, to sharing interesting facts and articles that your clients might enjoy reading. It doesn't matter what you do, so long as you take a human approach.
Among the many Creative marketing ideas are random facts, comics, quizzes, and any number of other things. The ideal marketing campaign is centered around relatability.
Do you like to tell jokes? Feel free to tell a few on your Twitter. Makes sure the jokes have something to do with your company.
You can even give your customers a chance to participate in the business. Perhaps they can suggest or vote for new nametag designs on your uniforms.
2. Update Your Website
Sometimes, the biggest factor holding your business back is your website. It's not that your website is poorly-designed or flawed in some major way, but it's been a while since we added anything to it.
One of the best marketing tips we can offer is to update your website. You can do this in any number of ways. If you don't have a blog, set one up, and keep your readers engrossed with more information about your business and the field it's in.
Sometimes, the design is the issue. A lot of people know how to run a business but not a website.
3. Hire an SEO Agency
The next tip we can offer on how to market your business is to hire an SEO agency. SEO stands for search engine optimization. SEO is a practice that uses articles and keywords to help websites show up higher on search engines.
Search engines are strange devices, sophisticated and simple at the same time. Many search engines know how to detect plagiarism, and can figure out when somebody has tried to use shortcuts in SEO.
However, they're also easily swayed by keywords. Original content and the right keywords can greatly increase your chances of getting in the top spot on a search engine.
Creative Marketing Ideas to Take Your Business into the Modern Age
When someone mentions advertising, many of us will roll our eyes and picture commercials where everyone seems way too happy about solving a fairly mundane problem. It doesn't have to be that way, though.
We've mentioned a few Creative Marketing Ideas to help keep your audience engaged. However, your options are truly limitless. If you can find something interesting and on-topic to do, that's enough.