The Critical Role of Transportation in Business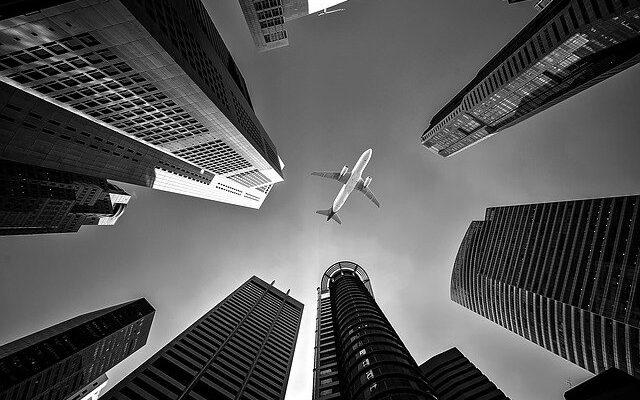 Transportation, just a few years back was nothing more than just a source of moving people around different places. Though it gained great importance in the lives of people, still businesses didn't find anything extraordinary in it at that time. However, no one knew that in the future, it's gonna be an integral part of building the businesses.
Now, transportation has become one of the vital aspects of businesses. It has directly as well as indirectly become a reason behind the economic strength of businesses.
The transportation sector has gained so much importance in the business world that now businesses are even investing a vast amount just to make transportation more facilitating and advanced. Huge research is being carried out on the modes of transportation, you can find more information about transportation modes on this link.
People are often curious about the role that transportation plays in the development of business because apparently, there is nothing much appreciable noticed by them. But things aren't working the way they look, and transportation means much more to business than it might seem to be. So let's have a look at the contribution of transportation in businesses.
Transportation and Supply of Goods
In this modern era, to conduct business-related activities without the facility of proper and efficient transportation is something impossible and business can't even think of it. The reason is that it is only transportation which makes it possible to supply the business with all the raw material and at the end deliver all the products of companies to the doorsteps of the customers. Therefore, if transportation had not been there, conducting these activities might have been the most difficult thing for companies.
Movement of Manpower
Transportation again plays an important role in the business by moving the labor around different places. This can be a great help during the financial crisis of business when a business has run out of finances and needs a lot of manpower to continue the work, it is transportation that helps them with the shifting of cheap yet efficient employees from different corners of the world to their desired destination.
Increased Revenue
Transportation helps the businesses to increase their monthly revenue by providing them easy and fast access to cheap and affordable raw material from around the world which they then resell with the maximum profit margin.
Saves Time
Transportation also aids the businesses by saving a lot of precious time for their workers and employees by providing them fast access to their offices. If transportation had never existed, it might have taken hours for the employees to reach their offices, which would have resulted in the huge wastage of time which they might have consumed in something else.
Vast Array of Options
Another important role that transportation has played in making the businesses successful is that it has provided the business with an a vast variety of options to choose from. Businesses are not confined to just one source of transportation, rather they can choose the way they want to transport their goods or employees. Hence this allows the businesses to make cost-effective decisions by opting for affordable transportation sources like of ships and trains.