Finablr sold to UAE-Israeli consortium for $1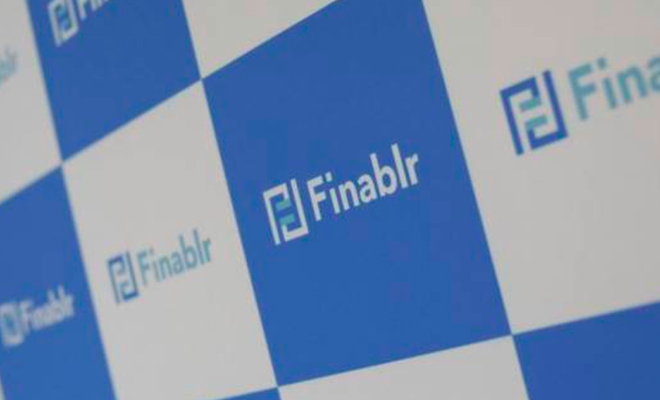 Finablr, the scandal-marred platform for payments and foreign exchange solutions, announced on Thursday that it has entered into "a definitive agreement" with Global Fintech Investments Holding (GFIH), an affiliate of Prism Group of Israel, to sell to GFIH the entire issued share capital of Finablr Limited, its wholly owned subsidiary, for "a nominal initial consideration of $1."
Prism Group, linked to a former Israeli Prime Minister Ehud Olmert, has formed a consortium with Abu Dhabi's Royal Strategic Partners (RSP) in connection with the transaction.
RSP, which is headed by Abubaker Al Khoori, is affiliated with Sheikh Hazza bin Zayed Al Nahyan, Vice Chairman of the Abu Dhabi Executive Council.
Olmert, Prime Minister of Israel from 2006 to 2009, is the non-executive chairman of Prism Advance Solutions, the London-registered company which was announced in October as a joint bidder with RSP for Finablr's assets, including its foreign exchange subsidiary, UAE Exchange, which are majority owned by Indian entrepreneur BR Shetty.
The transaction will constitute the sale by Finablr of its entire business and operations. "In return for the transfer of Finablr Limited to GFIH, in addition to the nominal initial consideration of $1 payable, GFIH will be providing working capital support to the cash-strapped Finablr to enable it to continue to operate and to support various stakeholders, including employees and creditors of the Target Group (Finablr Limited)," the embattled payments platform group said in a filing on London Stock Exchange. Both UK and UAE regulators are expected to give their approval.
As per the agreement terms, GFIH will also undertake to support and facilitate Finablr's continued efforts to recover funds from third parties in respect of possible historic wrongdoing within the group.
"In this regard, subject to certain conditions, the Company and GFIH have agreed that GFIH shall pay to the Company, by way of additional consideration, a further amount equal to 25 per cent of any such funds received by the Target Group from third parties, up to a maximum of $190 million," said the company.
Finablr plans to use the nominal consideration and any further consideration received to return value to its creditors, followed by its shareholders.
Shares of London-listed Finablr were suspended in March amid the unfolding of shocking scandals and allegations of forgery, fraud and whopping debts amounting to $6.6 billion with NMC Health, the bankrupt healthcare group founded by Shetty, who has since been staying in his Indian home state of Karnataka.
Since March Finablr has lost control of its Travelex foreign exchange business after it reported over $ 1 billion in undisclosed debt. Its subsidiary UAE Exchange, which accounted for a large chunk of the group's revenue, was placed under the supervision of the Central Bank of the UAE in March.
Prism claims it has commitments from institutional investors, including hedge funds and sovereign wealth funds from the US and the Gulf, to fund the transaction.