Benefits of Using Chatbot Technology for Your Business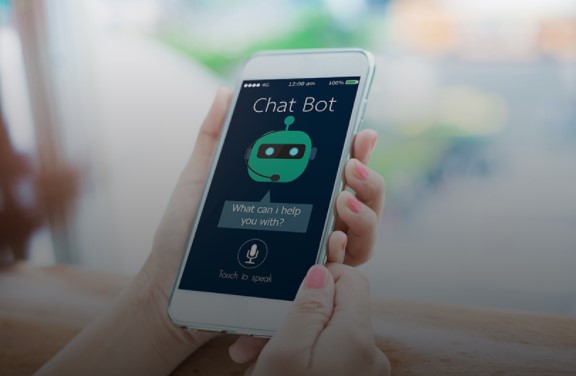 The technological sector is growing at a faster pace which is making us all aware of a new technology everyday. Almost everyone is becoming so much dependent on the technology that they cannot imagine their life without using it. Almost every business takes care of their customers as well as their business processes by using technological advancements. Chatbot is a emerging technology which is being used by most of the businesses to communicate or connect with their customers. A chatbot is just providing the users an experience which they will get when they will interact with human beings.
Chatbot companies are providing their services in this regard and helping the businesses to conduct their operations more efficiently. They use artificial intelligence for a conversation with the customers and they respond to whatever they asked as they can understand commands as well as languages. Almost every business is providing the facility of chatbots on their websites so that the customers can inquire whatever they want. There are so many benefits of using this technology. Some of them are:
Following the trend: earlier there were traditional methods used to connect or communicate with the customers then SMS, social media, and now chatbots. It is a faster way to communicate or respond to the queries of the customers.
Better customer service: the problem of non-responsiveness to the queries of the customers is the most common problem that customer's face. But with the help of chatbots the customers are provided with continuous assistance and this facility is available to them 24*7. There all-time availability is the medium which helps them improving the customer's experience.
Interactive engagement of customers: it is always better to involve your customers with the help of social media. Chatbots are making this involvement even more interactive and it will definitely enhance the customer's spending on your products.
Gaining insight into the available data: you can make use of the available data relating to the consumers or the data that you have collected from your customers through feedback. You can track the buying behaviour of the consumers by keeping an eye on what they search, purchase, add to the wish list, and so on. The answers through chatbots are recorded in the database and can be monitored anytime.
Cost-effective method of communication: chatbots are an easier and cost-effective way through which the businesses are keeping contact with their customers. All other methods like developing an app, hiring employees, etc to do this job will involve more cost and effort. With the help of chatbots, the businesses are connecting with so many customers at once due to its automated technology.
Helps in generating leads: this automated way of handling the customers and promoting your product is better than any other method. They can ask frequent questions and helps in generating the lead for your business.
So, here are the following benefits that chatbot developers India can provide to you if you adopt this technology in your business. So, be with the trend and make use of available technology.