What Is The Minimum IELTS Score Required For Canada Immigration 2020?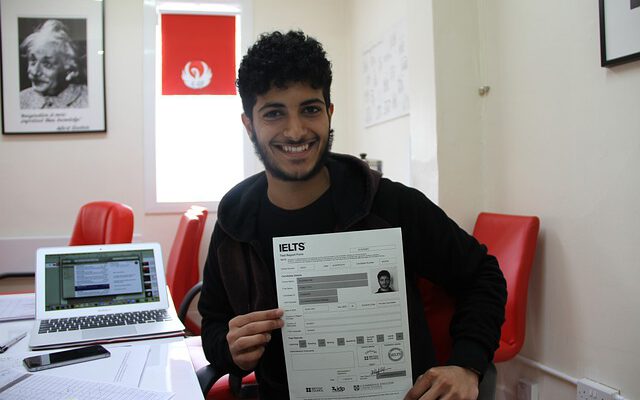 Want to explore some career opportunities? Want to take your career to great heights of success? Well, Canada is the wonderland for the ones who want to climb the ladder of success via Canada Immigration in 2020. You might have heard that the government has made many programs for the immigrants who wish to live and settle in there permanently.
However, there are certain yardsticks that you need to accomplish before immigrating to Canada. Well, have you heard the name of IELTS, exam. Well, do you know what is it? It is the first yardstick that you need to accomplish in order to immigrate to this beautiful country.
What is IELTS?
IELTS stand for International English Language Testing System, and is the best standardized English Proficiency Test across the globe. Every year, millions of immigrants and the students who want to seek higher education take this test to assess their English skills in every spectrum such as Reading, Writing, Listening and Speaking. It is a standardized test that is accepted by all the universities, employers, immigration officers and other professional organizations.
Now, you might be pondering over the fact that "what is the minimum IELTS score required for Canada Immigration in 2020?" Well, it is the first question that hits your mind when you make the best decision of immigrating to Canada.
However, there are certain parameters that you need stand upon in order to experience a smooth immigration process, but IELTS is the first and foremost step that can later give you a happy ending.
Minimum IELTS Requirement Under Express Entry
Well, if you've applied for Canada Immigration via the route of Express Entry, then the minimum IELTS score is CLB 7 or IELTS score 6 per band. Well, having a IELTS score, more than 6 is just a like a cherry on the cake, that can make the immigration process much easier. But, no need to worry, if you've only 6, it's also a good one, that can help you fulfil your dreams.
Less IELTS Score? No need to Panic
There is no need to bring a grinned smile on your face, if you've low IELTS score. There are many other pathways that doesn't need a high IELTS score.
Now, you might be wandering, what is the other roadway, that you can take. Well, PNP is the perfect answer to this question.
No need to shatter your dreams, when all you can do is apply via PNP program , that requires a lesser IELTS score. There are PNP's under which you can apply, if you want to give your dreams the wings to fly high in the sky.
Saskatchewan Immigrant Nominee Program (SINP) 
Low CLB score? No need to worry! You can apply under this program with IELTS score as low as 4 bands. Don't shatter your dreams, and fulfil your dreams by applying under this category. Hurry up! Apply now with just a single click.
Manitoba Immigrant Nominee Program (MINP) 
When you apply under this PNP program, you only need a IELTS score similar to 4 bands. If you're skilled and worrying about the less IELTS score, it's time to stop all your worries and apply under this program, and achieve great heights of success.
Nova Scotia Immigrant Nominee Program (NSPNP)
The minimum IELTS score to apply under this program is CLB 7.
Ontario Immigrant Nominee Program (OINP)
The minimum IELTS score to apply under this program is CLB 7 for the Express Entry Aligned Stream.
Get Ready to Move to Canada with Aptech Global
Aptech Global is the best and the leading immigration consultants in India, with more than 10 years of expertise. Over the years, we've helped a huge clientele to move to Canada without any hitch. Reach us now and give your dreams the wings to fly with us. Get in touch with one of our immigration experts and get the best-in-class services.