New Covid Variant: Philippines Travel ban on India, Pakistan, UAE flyers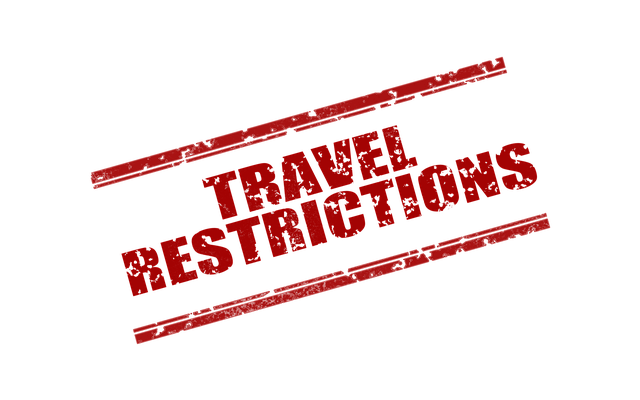 Travelers from the UAE and Hungary are temporarily barred from entering the Philippines to halt the spread of a more infectious variant of the coronavirus disease 2019 (Covid-19 Pandemic), Malacañang announced on Friday, Philippines News Agency reported.
The two countries are included in the updated list of countries with travel restrictions released by the Office of the Executive Secretary (OES), Presidential Spokesperson Harry Roque said in a statement.
The imposition of a travel ban on the two countries will take effect starting 12:01am (8.01pm UAE time) on January 17 until January 31.
"Foreign passengers coming from or who have been to the UAE and Hungary within 14 days immediately preceding arrival in the Philippines shall be prohibited from entering the country effective January 17, 2021, 12:01am, Manila time until January 31, 2021," Roque said.
He said foreign travelers arriving before January 17 could go to the Philippines but are required to undergo an "absolute facility-based 14-day quarantine period", even if they obtain a negative reverse transcription-polymerase chain reaction (RT-PCR) test result.
Travel restrictions on following countries:
The United Kingdom
Denmark
Ireland
Japan
Australia
Israel
The Netherlands
The People's Republic of China, including Hong Kong Special Administrative Region
Switzerland
France
Germany
Iceland
Italy
Lebanon
Singapore
Sweden
South Korea
South Africa
Canada
Spain
United States of America
Portugal
India
Finland
Norway
Jordan
Brazil
Austria
Pakistan
Jamaica
Luxembourg
Oman
Roque said Filipino nationals could likewise return home, subject to a strict protocol, including an absolute facility-based 14-day quarantine period, notwithstanding a negative RT-PCR test result.
"Filipino and foreign passengers merely transiting through these two countries shall be covered by the rules, as provided in the Memorandum from the Executive Secretary dated December 31, 2020," he said.
Roque said the rules on incoming unaccompanied minor Filipino passengers, as provided in the OES' memorandum dated January 5, have been amended.
"All unaccompanied minor Filipino citizens coming from countries or jurisdictions where travel restrictions are in place on account of the new variants of Covid-19, shall not be allowed boarding by the airlines until Jan. 31, 2021, except minors returning through the repatriation program of the national government," he said.
Roque noted that repatriated minors would be turned over to the Overseas Workers Welfare Administration house parent who, in coordination with the Department of Social Welfare and Development (DSWD), should ensure their safety, as well as their observance of quarantine protocols.
He said unaccompanied minor Filipinos who land on Philippine airports, notwithstanding the prohibition against boarding, would not be sent back to their port of departure.
"However, they shall be turned over to an authorised DSWD officer who can ensure the minors' safety and their observance to quarantine protocols," Roque said.
The government has updated the travel ban list after a 29-year-old Filipino who returned home tested positive for the B.1.1.7 SARS-CoV-2 variant, also known as the UK variant.