Looking for Job in UAE: These companies are hiring in 2021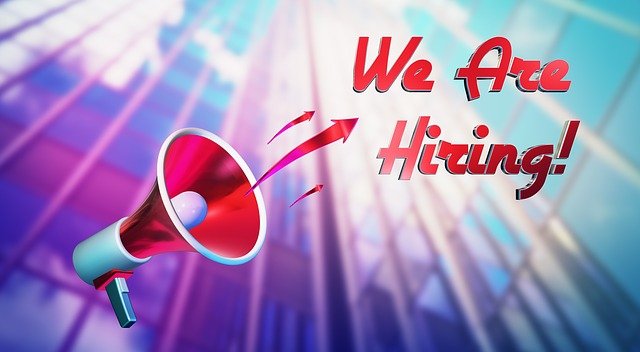 As organisations across the UAE and the GCC region accelerate their digital transformation drives into the new year, employees with strong technical skills in technology, finance, and engineering will be in demand as companies look to bolster their skeletal workforce.
Hiring and talent experts noted that 2021 would spell great news for jobseekers and professionals looking to change their careers, as organisations were increasingly announcing openings for new roles that came with a host of benefits.
"The most in-demand professionals in the market in 2020, that we expect to have increased job opportunities going forward, are IT specialists with digital technology and data-driven skill sets," said Chris Greaves, managing director, Hays Gulf Region. "This demand has come about as a result of the ongoing focus on digitisation and automation by organisations across all sectors. Irrespective of the pandemic, to remain afloat and competitive in their respective markets, companies must invest in enterprise applications, cloud computing and new digital apps, rather than make do with legacy technology."
He added that there remains a vast supply of available talent in the Gulf region and that this has only increased in the last year as a result of redundancies in response to Covid-19.
"Generally speaking, experienced and qualified senior professionals from all job categories are in higher demand than more junior candidates," he said. "Since the pandemic, and going into 2021, employers remain cautious when it comes to staffing budgets and therefore want to hire candidates who they can be absolutely sure will add value to their organisation and promise a strong return on investment. No matter the level of seniority, our advice to jobseekers is to ensure is that they always demonstrate how their skills and expertise have and can contribute to the commercial objectives of an organisation."
Salaries still under pressure
According to Robert Half's 2021 UAE Salary Guide, employers are primarily concerned with retaining talent while salaries across the UAE are expected to remain under significant pressure in 2021.
Consistent with other international markets, the impacts of the current pandemic on remuneration packages aren't uniform across all UAE industries. Even during periods of rising unemployment, Robert Half's latest data shows that 73 per cent of companies are offering remuneration packages that meet or exceed pre-pandemic numbers. Almost 50 per cent of senior managers surveyed said that salaries have held steady since the spread of Covid-19 began, and nearly 30 per cent actually noted an increase in base compensation for key roles spanning Accounting & Finance, Financial Services, Technology and HR/Admin.
Bonuses are still being paid this year. At 52 per cent, a little over half the managers surveyed are making payments that either meet or exceed their pre-Covid-19 equivalents, whilst 38 per cent are offering less, year-on-year.
"Employees are a company's most valuable asset for navigating both short-term disruption and achieving long-term growth," said Gareth El Mettouri, associate director of Robert Half Middle East. "Workers have been stretched to the limit during the pandemic, often putting in longer hours, taking on additional responsibilities, acquiring new skills and using recent months to reassess their career priorities. Professionals are much savvier about the market value of their skills and current salary trends than before. Employers should research compensation trends regularly, be prepared to move quickly and negotiate effectively in order to retain key employees or hire promising talent."
Hiring trends for 2021
Moving in 2021, experts at Korn Ferry noted that organisations will want more digitally savvy workers, and that they have doubled down on efforts to diversify their employment bases and leadership ranks.
"Companies are hiring for talent where the talent is versus requiring them to be at a corporate office or specific location," said Jacob Zabkowicz, vice president and general manager of Korn Ferry's Recruitment Process Outsourcing business.
This isn't just a US-centric trend, either. Roles that historically have been filled in a particular office in a particular country are now open to people who live in a different nation or even a completely different part of the world, Zabkowicz said.
Melissa Swift, a Korn Ferry senior client partner and the firm's global leader of workforce transformation, also noted that more companies may adopt the retraining route in 2021. New budget realities are setting in for some firms, but for others it's a frustration that many of the new recruits aren't staying long. "Companies would like to break the endless cycle of hire, wash out, and rehire," she said.
Even though retraining can be expensive, more organisations are beginning to believe it's a worthwhile investment. Firms are hoping that improving workers' hard skills, such as programming or data analysis, and soft skills, such as learning agility and organisational awareness, will help its staff be ready for the jobs of tomorrow, and convince more employees to stay with their current firms.
Source: Khaleej Times